2017 Pulse of the City Award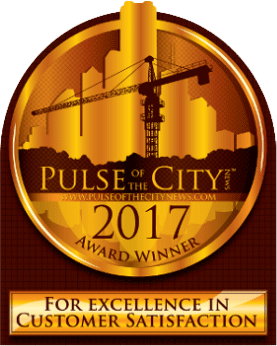 Award Winner

Better Concrete Construction Company




 www.betterconcreteconstruction.com
 Olathe, KS
913-390-8500

Shawnee & Lenexa Star City News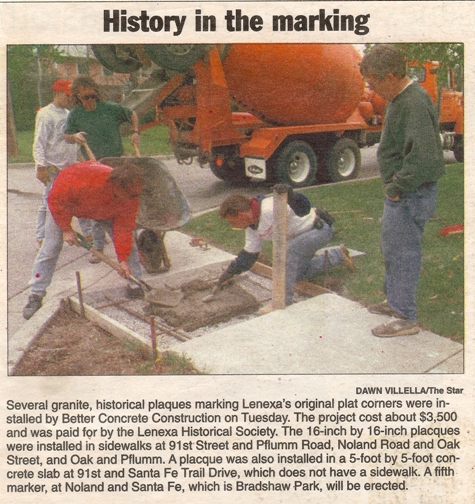 Better Concrete Construction Company was chosen by the Lenexa Historical Society to install several granite plaques, marking Lenexa's original plat corners. Our work can be seen at 91st Street and Pflumm Road, Noland Road and Oak Street, and Oak and Pflumm. Another placque was installed at 91st and Santa Fe, which doesn't have a sidewalk. Another is located at Noland and Santa Fe at Bradshaw Park.
2012 Best of Olathe Award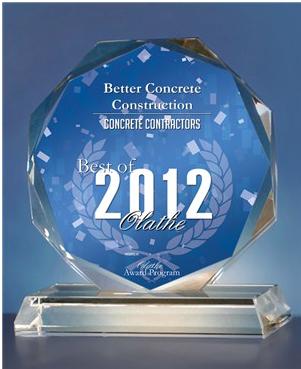 OLATHE October 21, 2012
Better Concrete Construction has been selected for the 2012 Best of Olathe Award in the Concrete Contractors category by the Olathe Award Program.
Each year, the Olathe Award Program identifies companies that we believe have achieved exceptional marketing success in their local community and business category. These are local companies that enhance the positive image of small business through service to their customers and our community. These exceptional companies help make the Olathe area a great place to live, work and play.
Various sources of information were gathered and analyzed to choose the winners in each category. The 2012 Olathe Award Program focuses on quality, not quantity. Winners are determined based on the information gathered both internally by the Olathe Award Program and data provided by third parties.
Congratulations to Better Concrete Construction Company for continued excellence in their field.
Concrete Magazine 1995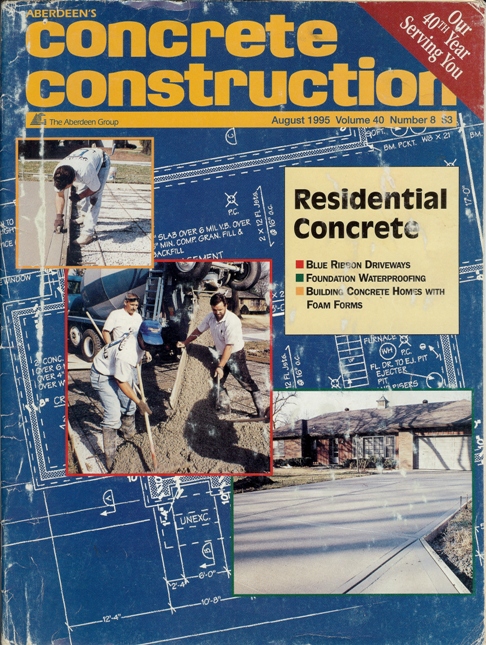 Mike Backman (upper left), owner of BCCC, was featured on the front page of Concrete Magazine for an article of Blue Ribbon Driveway installations.